This review is the first in a series of followups from Sana Goyal's African Literary Calendar published last fall. Stay tuned for more reviews of this season's new arrivals in the coming weeks.
"You" are the protagonist of Tsitsi Dangarembga's This Mournable Body. Or rather, The protagonist Tambudzai, could be you. You are written in this accusative second person tone. You exist. You must, right? We are told that you are educated? And yet unmarried. Intelligent, and yet unemployed. You are hard to like; or do I mean Tambudzai is hard to like. Even harder to mourn a living body.
This hypnotic, second person tone is what the reader can expect to find in Tsitsi Dangarembga's This Mournable Body (2018), published by Graywolf Press. In this new installment, Dangarembga returns to the main character of her first novel, Nervous Conditions (1989), where Tambudzai is a thirteen year old girl who is about to enter the world of being a young woman in a patriarchal Zimbabwe. She really yearns for an education, but it takes the death of her brother for her father to permit her the right to do so.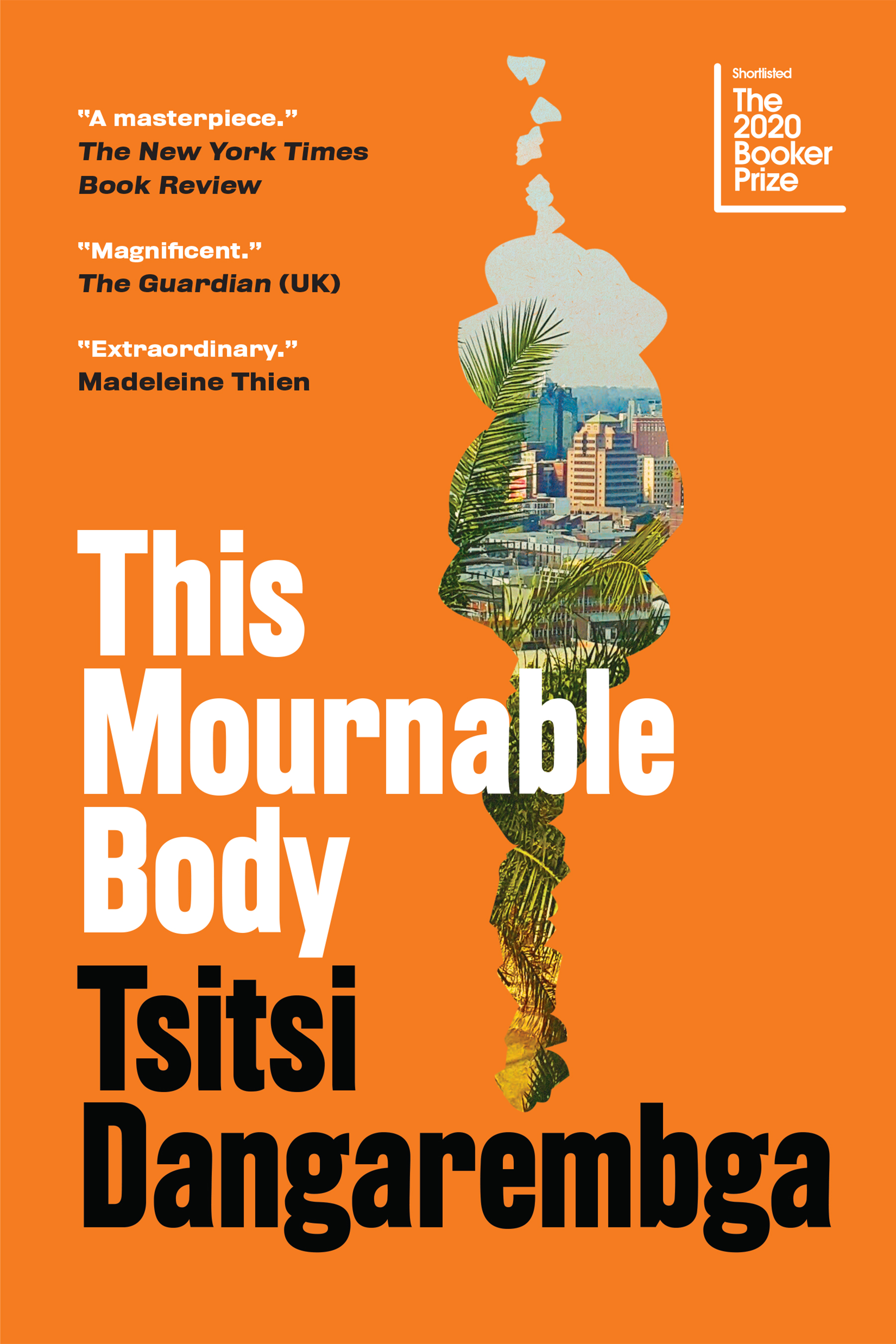 From Nervous Conditions, Dangarembga presents to us a grown-up version of Tambudzai in This Mournable Body. Tambu is not the only character returning from the previous installment: Babamukuru, Maiguru, and Nyasha all find their way in Tambudzai's adulthood. While times have changed, some people are still the same. Tambu still has a troubled relationship with her parents, Nyasha is still the culturally schizophrenic  like when she returns the Milli-meal back to her mother in This Mournable Body. If Nervous Conditions used domestic space as the microcosm  to examine the collision of patriarchy and misogyny, then in This Mournable Body Tambudzai is thrown in the real world: where all those facets of being African, and female, meet poverty.
In Tambudzai, we see the black woman's body as a warzone. She is, I think, a walking representation of the "wretched of the earth". A term which Dangarembga got the title for Nervous Conditions. The idea of the "condition of nervousness" was brought forth by Jean-Paul Sartre in Frantz Fanon's preface The Wretched of the Earth; and In here narratives, Dangarembga has personalised the wretched body in Tambudzai.
The woman that Tambu represents exists, but she is hard to see. She is educated as we are told in the novel. She is intelligent, and knows her capabilities;  but she is beaten by a system of patriarchy and poverty that prefers to refer to her silent squeals as mere complaints. To see her, this mournable one, we are cautioned to "listen. Listen to the plight of the Zimbabwean women". The woman that is Tambu in Zimbabwe has been struck too many times, by the same hand that once pacified her.
Tambudzai is beautifully rendered. She represents the depth of character that comes with surviving many difficulties. The protagonist is a titrate left at the bottom of the beaker after colonization and capitalism are distilled into the human body. We meet her living in a youth hostel, preparing herself for job interviews. There is immediate pressure for her to move out of the hostel because she is older than most of the occupants. Honestly, her story does not get better.
Constantly in the story, the reader is reminded that Tambu is unmarried, jobless, and the education that promised her a good life lied. No different from the constant partial-truths she tells to the combi (mini-bus) driver: that she has a job, and so-on-and-so-forth; in stories she makes up about her livelihood just to preserve a semblance of credibility in a mind that convinces itself that it is alive, and a body that does not feel legitimised enough to live.
After meeting a few different characters, Tambu undergoes different interviews. Interviews for a job, or a living space; and yet too, interrogations where she must account for herself, her body, and her condition. It is hard for both her and the reader to understand how demanding a Zimbabwe she did not design, demands a full inventory of her current experiences. The country is not listening, instead it is an unforgiving system where even renting a living space is dependent on having some sense of credibility in the industry.
But (un)fortunately, she survives. Tambudzai finds success when a widow takes kindly to her, and allows her to move in.  This is one of those stories where the happy ending, is simply just not a sad one. Dangarembga examines the female body in a  melodic, well-measured prose. There are so many layers, and forces, working against Tambudzai's body and mind. In a telling scene, Tambudzai contemplates stealing one of the widows'-daughter's-husband who allows her to rent a living space. I recommend getting this new read from Graywolf Press. It speaks of an Africa that is often buried under new speak: development, progression, and Afropolitanism. One that is not necessarily forgotten, just missed; not ignored, but obliterated. Dangarembga has a keen eye at seeing and then showing. Suffice it to add, through her character, Tambudzai, Dangarembga's precision exposes the lamentable body, which makes it that much easier to mourn the undead.
Rodney Likaku is a PhD student at Uppsala University in the English Department. His research interests are in style, structure, and form in the African Street Literature.
---
---
Categories: Reviews & Spotlights on...